Design A Legendary II: The Selected Weapon Type and Theme
11/18/2013 10:47:37 AM
[Diablo III]Remember the activity Design A Legendary started by Blizzard development team at official forum? We had shared the Step I with players not long ago and here comes the step II. The vote has attracted over 20 thousand players to participate in and the first step choose a weapon has come to an end. The one-handed legendary sword Mephisto is the last winner in this poll.


The description of Mephisto is "This blade would be styled to connect thematically to the wispy, skeletal Lord of Hatred. In addition to being a favorite character of the art team, Mephisto has a unique appearance among the Great Evils, and a blade associated with him would need to find a way to echo his character." Well, the words inspired us of the sword appearance in mind. It must be a legendary that looks noble, graceful and has the loneliness of skeletal Lord of Hatred.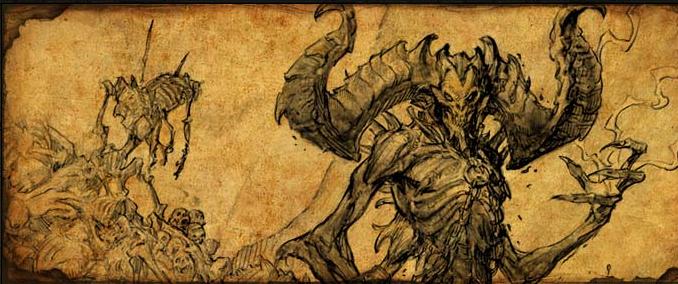 Now the team has begun to design the chosen weapon. The key Coins – type and theme – have been taken great attention to. The sword will be added to the game at last. Let's looking forward to it.

The vote result details are as below.

Caldeum: 1.7%
Westmarch: 9.2%
Serpent: 2.8%
Ancient Culture: 21.3%
Mephisto: 32.5%
Duriel: 7.6%
Diablo: 24.9%