Two Approaches to Participating "Wheel of Fortune"
10/1/2012 11:10:43 AM
Hello everyone! How is your weekend? Hope you enjoy your life everyday.
With the released of "Wheel of Fortune", there are parts of players confused of how to take part in the game and get free Diablo 3 Gold and the Mists of Pandaria CD Key and Guild Wars 2 CD Key. Anyway, we are sincerely thanks for your trust and support. Now, we are glad to explanation the two ways of attending the activity easy and fast.
How to use Order Number?

1. You must log in to buy D3 Gold get useful Order Number.
2. After you completed your information and come to the Paypal payment page. Please keep your order number in mind and finish the payment.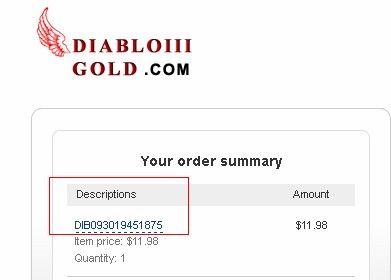 3. In the activity page—"Wheel of Fortune", input your order number in the right blank. Click start!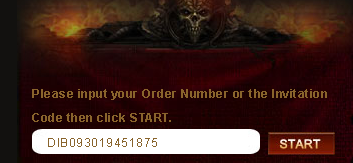 4. In the end, good luck to you!
How to use Invitation Code?
All in all, just keep eyes on our FACEBOOK Page and News Page, we will post Invitation Code everyday. Please log in our site and fill in Invitation Code instead of Order Number.
Tips: The Invitation Code "CODE-SSD346ALLDRE" valid until September, 30.
Hurry Up! Try your luck! The Invitation Code for October 1, we will post immediately. Stay tuned!