Best Place To Buy Cheap Rocket League Credits, Blueprints, Rocket Pass 5 Items - RocketPrices.Com
11/27/2019 3:45:08 PM
On December 4, Rocket League Blueprint Update rolls out, bringing a bunch of new content. Rocket League Credits replaces keys, Blueprints substitutes Crates, Rocket Pass 5 starts, Competitive Season 13 begins and the new Item Shop opens for business! As long as the update goes live, all the new Rocket League times will be on sale at RocketPrices.Com, always the best prices, instant delivery for all players!
Cheap Rocket League Credits, Blueprints, Rocket Pass 5 Items For Sale
Once the Rocket League Blueprint Update goes live on December, all the new tradable Rocket League Items for PS4, PC, Switch, Xbox One will start to sell on RocketPrices.Com!
USE COUPON "ROC" TO GET DISCOUNT
SIGN UP ON ROCKETPRICES TO ENJOY BIG MEMBER DISCOUNT
Buy Rocket League Credits - Credits replaced keys as a premier currency in Rocket League, can be spent in the Item Shop to create items from Blueprints or to upgrade to Rocket Pass Premium. Like keys, you will need Rocket League Credits to collect your favorite items, luckily you still buy Rocket League Credits at aoeah.com at a much cheaper prices!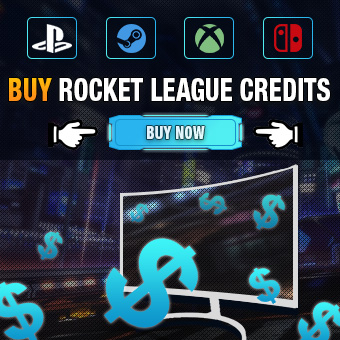 Buy Rocket League Blueprints - Blueprints replaced crates, will show you the exact Rocket League cosmetic items you can create with them, along with its credit price, and any special attributes like Painted, Certified, and Special Edition. Varity of Rocket League Revealed Blueprints will be on sale at RocketPrices.Com, you can feel free to choose the ones you want to buy and no need to waste time on collecting Blueprints in-game! Our Rocket League Blueprint prices will make you feel value for money!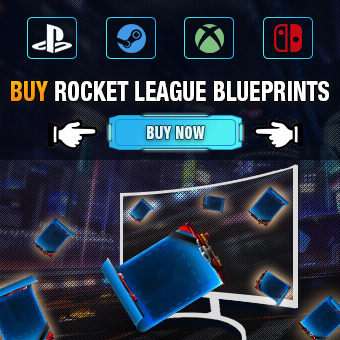 Buy Rocket League Rocket Pass 5 Items - Rocket Pass 5 features the all new, anime-inspired car, Chikara, which is unlocked immediately with Rocket Pass Premium, and the 70 Tiers of new items including Holosphere Wheels, Metallograph Animated Decal, and three new Goal Explosions. Unlock the Rocket Pass 5 Pro Tiers beyond Tier 70 and get Painted and Special Edition versions of select tradable Rocket Pass 5 items! Still, all the Rocket Pass 5 Pro Items will be available on our site the first time!
We will usher in a new era in Rocket League. ROCKETPRICES.COM will, as always, bring the best Rocket League item trading services to each player, not only to provide you with the fastest and cheapest buying of the latest items, our Rocket League Item Prices Index will also be updated in real time according to market changes, and the new Daily Giveaway will be back online in the near future to give back to players. Stay tuned!