Diablo 3 Expansion Reaper of Souls: PVP Icon
9/17/2013 3:35:21 PM
[Diablo III]Broken news of Diablo 3 expansion reaper of souls again, the pvp icon picture was published by a player. They all have obvious color style and characteristic, blood red background indicates the cruelty and brutality of battles.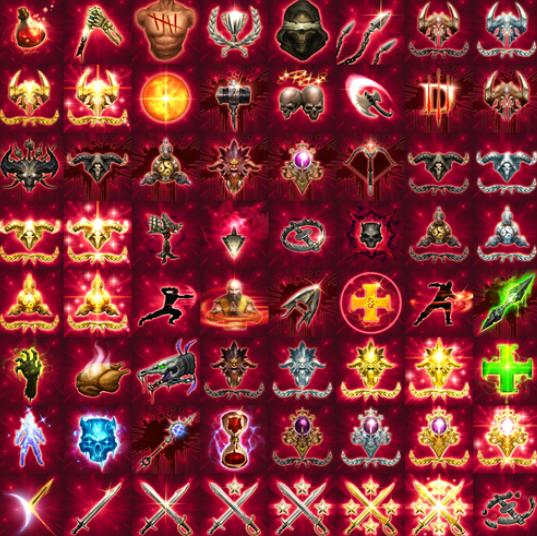 There is no information of PVP in released reaper of souls at present. The duel now is just a temporary mode added to the game. The one under development is Squad Deathmatch. Jay Wilson used to post to explain the reason why this mode was put to re-make – to keep the game depth and classes depth. According to the known information, it is the best time to publish this new PVP mode at BlizzCon.


The picture above is Gem Icon. No higher gems added this time. Whatever, we'll never know the truth before the final version comes out. Let's keep tuned.