Legendary weapons recommended to Wizard
12/27/2012 6:36:14 PM
[Diablo 3 Guide]Welcome to the most professional Diablo III Guide site. Hope you all have a great and wonderful Christmas holiday! As you know, Diabloiiigold not only has the reliable Diablo 3 Gold but also share interesting and useful Diablo 3 Guide. Once you enter into our store, series of D3 service will bring you different experience of purchasing D3 Gold.
Recently, some players complained about the low efficiency of vulnerable Wizard. Still farm items on the 0-3 monster power level? Still fell depressed about the fragile life? Still confused of how to upgrade items? This article aims to help you understand what's kind of item will help you solve this problem.
The price of legendary items in AH is too high to afford. So, the object of equipment is cost-effective and high efficiency. In addition, you'd better ensure the maximization OF DPS on condition that High viability and movement speed. The life steal is the essential factors to replay the damage back to hit. Don't give up the life steal and pursue the critical hit damage. It easy to die if you have high DPS and you couldn't response it in time
According to the personally experience, Wizard has two different choices of the weapon.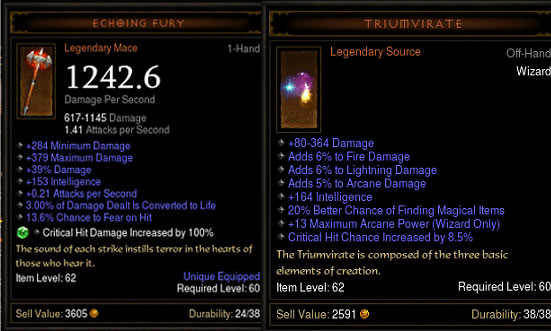 About these weapons, it is suitable for the ordinary player. The advantage the combination is cost-effective! The average price of Echoing fury and Triumvirate Diablo 3 Gold in Auction House about 200 million D3 Gold. According to your economic conditions, you can improve your requirements about 1-hand weapon. With high life steal would better support you to hit the back damage elites.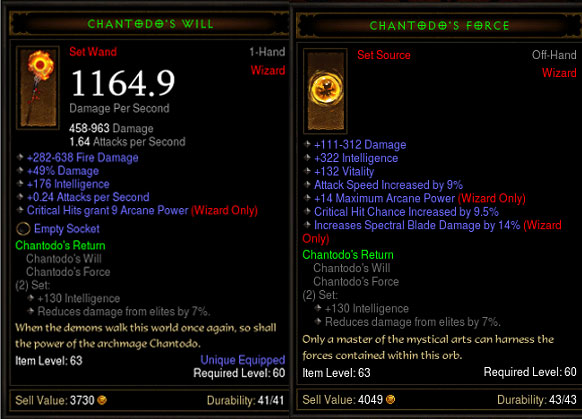 The advantage about this plane is the attack speed as well as the high DPS. In addition, the price of the 0ff-hand is cheap. You can save more D3 Gold for the other armor. Meanwhile, you can the Chantodo's will maintenance of value. There is no doubt, the high intelligence and reduces damage from elites by 7% will play an important role for your hero. If you have the top green gem that would improve 100% critical hit damage.
In the end, we share with you skills build like this: