5000W Equipments for Demon Hunter Smash D3 Gold Fast on 5 Power level
12/10/2012 4:29:12 PM
[Diablo 3 Guide]In order to satisfy the requirement of our loyal client, we are glad to share a professional guide of Demon Hunter smash D3 gold fast with you.
In the Diablo III 1.0.6 patch, Demon Hunter is a weak profession at present. Many players began to give up DH and transfer to playing Barbarian. While, different people have different opinion, there are still many players insist on playing the profession. Compared with other long distance professions, Demon Hunter has his unique professional advantage.

Through the hard working of two days, my little DH finally upgraded to 60 levels. The biggest problem is choosing a cost-effective set. Now, I'd like to share my items with you, all of this just cost 5000W D3 Gold. (Tips: 1. To protect the market condition, parts of items we will keep secret for you. 2. The gems comes from the other professions, you can choose the 90% Critical Damage)
Price List: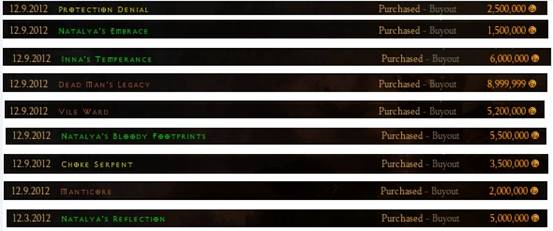 Details: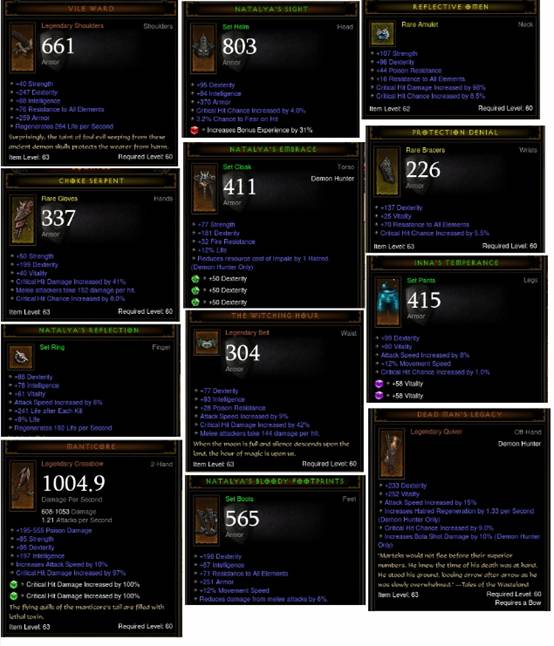 My panel information: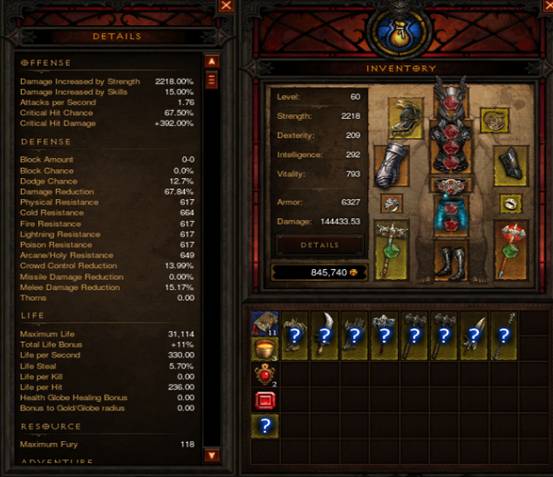 There is no especial item in this set, as long as you can spend time on searching in AH with patient. (The senior players can ignore this article, for those players who want change to play Demon Hunter still have a lot of help.)
Next, we need to choose a actual combat skills build for the suitable items. After the texted of myself, I'd like to recommend a great build: Multiple Critical Hit Damage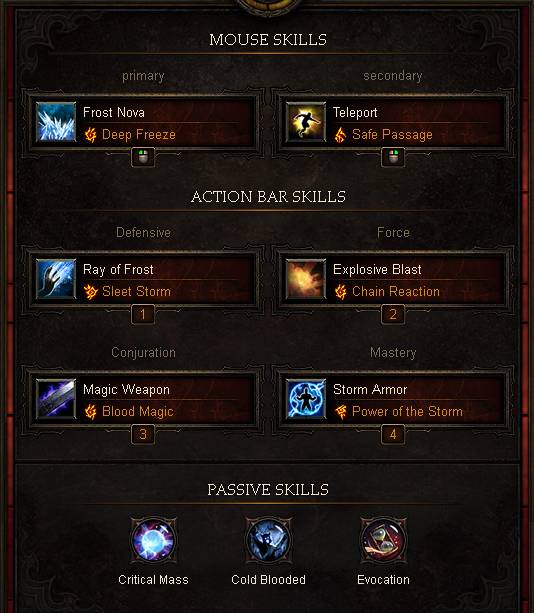 The key Coin of this build:
1. To maximize the AOE damage among groups by the Multishot- Suppression Fire. When you encounter the elite monsters that you can through the Shadow power – Gloom regenerates blood. Maximizing the DPS while ensuring enough blood life is the Coin of this skills build.
2. The reasonable application of vault can make you improve the efficiency in the case of the monster siege. Through this skill you can get a reasonable output location.


3. pet added skill is the bright spot after 1.05 Patch, in the 1.06 Patch continues to keep the good tradition. The Hunter without a companion is not a good hunter. LOL
Finally, to remind everyone, PVP is coming .The later posts will bring the latest PVP Raiders and news, stay tuned. Any questions you can contact with us through FACEBOOK.